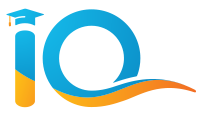 ---
---
Can't get away for a whole school year? IQ USA short term programs are the perfect solution!
REQUEST MORE INFORMATION
English Cultural Immersion
Adventurous young people can focus on improving their English language skills while developing friendships with American students and other international travelers. IQ's ECI program is a great and inexpensive way to introduce students to our full range of longer term programs. Students live with a host family, attend ESL courses in the morning and observe the American classroom in the afternoon. Enrollment dates follow the American school year for groups of 15 or more.
LEARN MORE
---
An affordable program designed for self-motivated, mature students who want to truly immerse themselves in American culture and the English language. Students arrive on a tourist visa and live with an American host family for a period of time that works with their own summer schedule. Organized activities are not offered in this program, we encourage students to create their own experiences by engaging with American students via extra-curricular activities, sports and youth groups. Students with a sincere interest in cultural exchange are encouraged to apply!
LEARN MORE
IQ USA is a division of ICES
IQ USA offers several types of programs, whether students want English language instruction, international camps, summer adventure or just an immersion in American culture, IQ's Summer programs have everything to create a truly unique summer experience.
Academic English Training
IQ has partnered with top-notch institutions to offer rigorous, accelerated English and academic preparation programs for international students. Our program focuses on courses that will prepare students to excel in the English language, both for academic courses and for the TOEFL examination.
Summer Group Adventures
Quality facilities, a variety of accommodations to choose from and Local Coordinator supervision make this the ultimate summer program for groups. No matter which destination you choose, a fun, exciting, and enriching itinerary awaits your group.
LEARN MORE